About Gazprom
Gazprom is a global energy company focused on geological exploration, production, transportation, storage, processing and sales of gas, gas condensate, and oil, sales of gas as a vehicle fuel, as well as generation and marketing of heat and electric power.
Gazprom is the global leader measured by natural gas reserves and production. The Company sells gas to Russian consumers and exports gas to over 30 countries within and beyond the former Soviet Union. Gazprom is the biggest gas supplier to Europe. Gazprom is among the top three oil and gas condensate producers in the Russian Federation, ranking number one nationally in terms of electricity generation among thermal generation companies, as well as thermal energy output.
Generation Motiva Implants®
Designed with your safety as our top priority, our implants not only look good, but they also feel amazing. Explore our range of different shapes, sizes and projections, created for personalized results you can trust.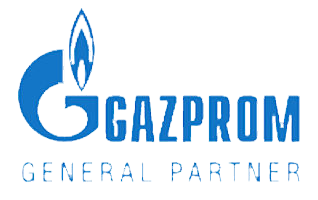 GAZPROM IS A GLOBAL ENERGY COMPANY FOCUSED ON GEOLOGICAL EXPLORATION, PRODUCTION, TRANSPORTATION, STORAGE, PROCESSING AND SALES OF GAS, GAS CONDENSATE, AND OIL, SALES OF GAS AS A VEHICLE FUEL, AS WELL AS GENERATION AND MARKETING OF HEAT AND ELECTRIC POWER.
GAZPROM IS THE GLOBAL LEADER MEASURED BY NATURAL GAS RESERVES AND PRODUCTION. THE COMPANY SELLS GAS TO RUSSIAN CONSUMERS AND EXPORTS GAS TO OVER 30 COUNTRIES WITHIN AND BEYOND THE FORMER SOVIET UNION. GAZPROM IS THE BIGGEST GAS SUPPLIER TO EUROPE. GAZPROM IS AMONG THE TOP THREE OIL AND GAS CONDENSATE PRODUCERS IN THE RUSSIAN FEDERATION, RANKING NUMBER ONE NATIONALLY IN TERMS OF ELECTRICITY GENERATION AMONG THERMAL GENERATION COMPANIES, AS WELL AS THERMAL ENERGY OUTPUT.