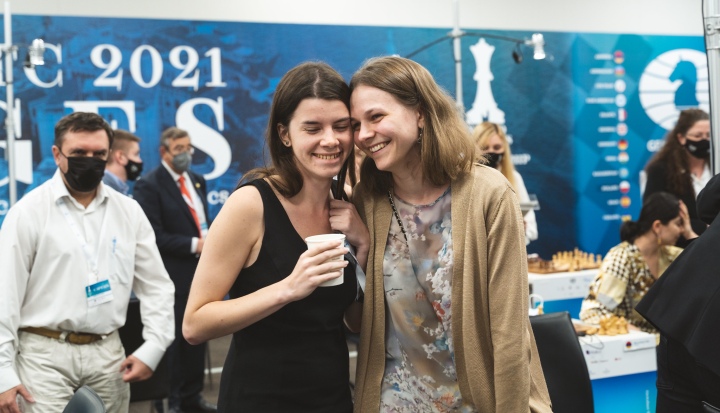 CFR Team, Georgia, Ukraine and India advance to semis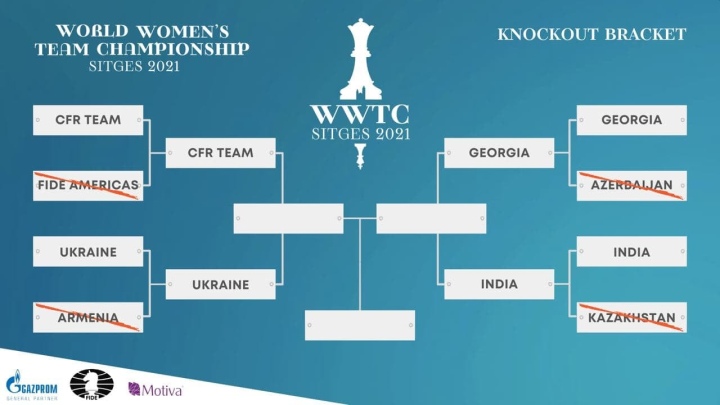 Not a single Russian player has lost a single game of chess in Sitges: "CFR Team" keeps its dominant performance, and as expected, they advanced to the semifinals without much trouble. The squad whitewashed the FIDE Americas team in the first match by 4-0; in the second, the American players put up a real fight and had good chances in a couple of games, but lost by 3-1. In the seven matches played so far, CFR Team has won a total of 20 games, conceding eight draws, with no losses.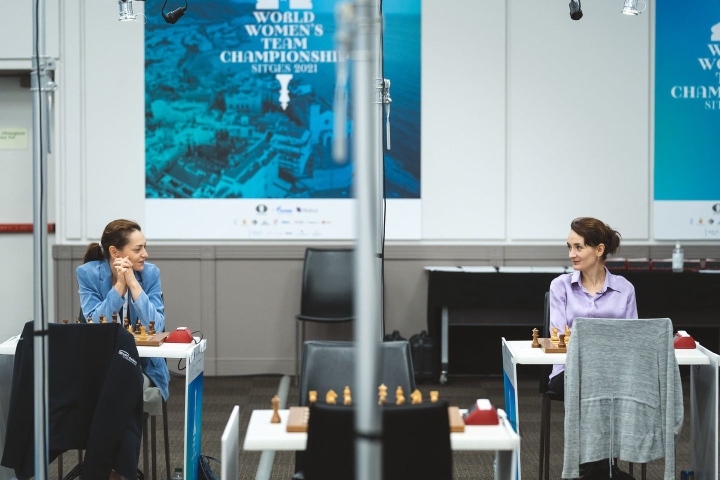 Georgia also continues advancing, solid and steady. They decided the eliminatory in the first clash, defeating Azerbaijan by 3½-½, and then sealed their ticket to the semifinals with a draw 2-2. The team leader, Nana Dzagnidze, seems to be in good shape and, despite having lost a game in the pools stage, she has scored 4½/6 on the first board.
The other two clashes were much closer, and, in particular, the match between Ukraine and Armenia was as dramatic as it gets. The first match was won by the Armenians by 3-1. Anna Muzychuk had a decisive attack against Danielian, but she underestimated the threat posed by black's passed pawn, and that cost her the full point. Ushenina avoided a threefold repetition trying to find ways to win her game just to end up losing.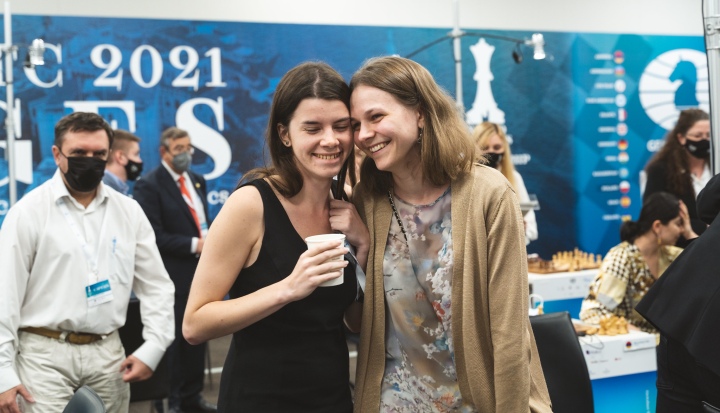 However, things would take a turn in the second match, where the Ukrainians manage to put themselves together and hit back, winning by 3½-½ and forcing a tie-break. Only Anna Muzychuk conceded a draw, while Mariya, Osmak and Buksa won their games. The tie-break was very balanced, and when indicated that it would be a 2-2 draw, Lilit Mkrtchian blundered as queen against Mariya Muzychuk in a game where she had a massive advantage. The Ukrainians advance to the next round, where they will face the arduous task of trying to stop the CFR Team.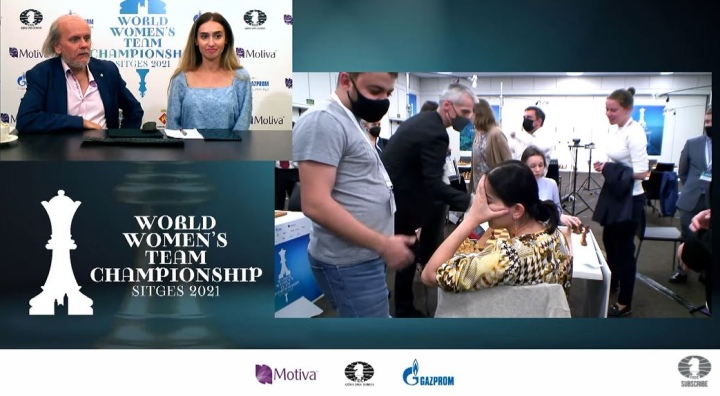 India-Kazakhstan was a very close affair throughout. In the first set, which ended 2-2, the top two boards drew, while Mary Ann Gomes for India and Meruert Kamalidenova for Kazakhstan scored the victories for their respective teams. In the second round, India managed to punch the ticket to the semis. Harika won a fine game in the black side of a Ruy Lopez against Abdumalik. Sachdev lost to Kamalidenova, but it was Mary Ann who saved the day, winning her second game in succession and scoring the decisive point for her team.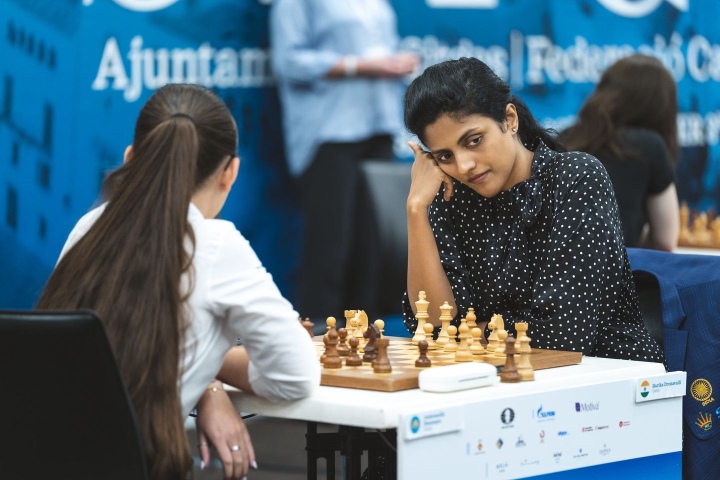 CFR Team – Ukraine, and Georgia-India will be the semifinal matches, with games starting at 15:00 CET.
Text: David Llada
Photo: Niki Riga