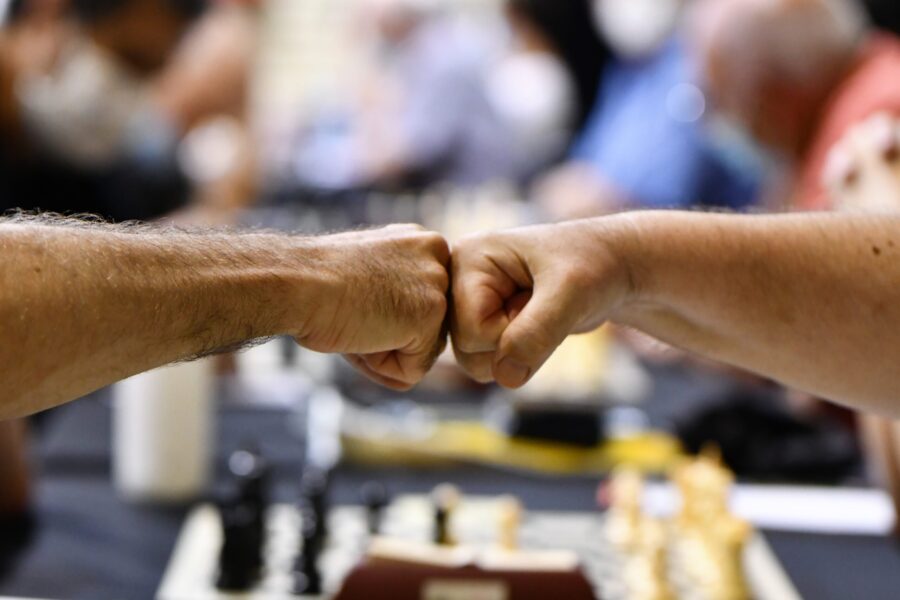 BLITZ KIDS TOURNAMENT & PLAY WITH THE MAYOR – 25/9 at 10Am
BLITZ KIDS TOURNAMENT AND PLAY WITH THE MAYOR
We are off to a strong start of the week with the "Women's World Chess Championship for Teams", "Blitz Tournament for Ages" and the "Play with the Mayor" of Sitges activity. Organized by Catalan Chess Federation in collaboration with Casino Prado Chess Club.
You can find the rules of the tournament on the page www.escacs.cat or clicking on the following link:
Schedule:
10:00 a.m Blitz Tournament
12:00 a.m Play with the mayor of Sitges
12:30 p.m. Award ceremony
We want it to be a morning festive, so there will be some very interesting prizes and fun guaranteed! You can't play every day with the mayor of Sitges in a giant chessboard! I don't want to miss it and you?
Sign up, we are looking forward to see you!
September 25 at the Casino Prado's garden in Sitges