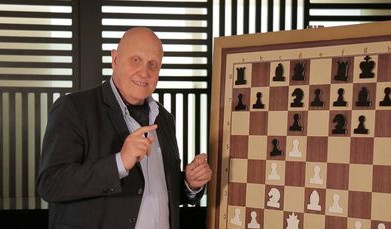 Conference Leontxo Garcia: "Chess: easy and very useful for everyone" – 26/10 at 5pm
Conference Leontxo Garcia: "Chess: easy and very useful for everyone"
Leontxo García Olasagasti, a Basque chess journalist from El País since 1985 and FIDE's adviser on educational chess, offers us a talk on chess for everyone, including you!
Scientific studies and long international experience indicate that chess can be a very powerful and inclusive educational tool, especially when applied in a transversal and interdisciplinary way, mixed with emotional intelligence, mathematics, history, etc. Its practice develops very useful skills in the 21st century (flexible thinking, self-criticism, concentration, etc.), shows how to make decisions and is a great mental gym to delay brain aging and Alzheimer's.
If you want to hear Leontxo explaining all this and much more, don't hesitate to sign up!
Sunday, September 26th, Casino Prado Auditorium at 5 p.m.